Italy has a long history of fashion industry manufacturing, earning a reputation for quality and craftsmanship. Creating the finest quality yarns in the world, it is also at the forefront of sustainable yarn spinning innovation, which is why we chose to source our materials there. Not only do we believe in absolute transparency in manufacturing, we also want to celebrate the artisanal skills, innovation, and commitment to sustainability of our suppliers, listed below.

Filpucci S.p.a.
Filpucci has been creating luxury yarns and high-end knitwear and needlework for the fashion industry since it was founded in Florence, Italy, in 1967. A leader in its field, it is committed to minimizing its environmental impact in all processes, while ensuring a healthy working environment.
From raw material to finished product, it follows strict ethical standards. Supply chain transparency and control over the impact of production are focal points, as is using smart solutions to reduce waste.
Filpucci's processes and yarns are approved with international certifications, including GRS (Global Recycled Standard), GOTS (Global Organic Textile Standard), FSC® (Forest Stewardship Forest), and RWS (Responsible Wool Standard).

Filidea S.r.l.
Located in the Biella region, known for its luxury yarn manufacturing, Filidea textile group includes production facilities, dyeing on cones, research and development, and yarn stores. Its plants are committed to sustainability, using cutting-edge solutions to ensure less water, steam, resource, and energy consumption.
Certifications include GRS (Global Recycled Standard), LCA (Life Cycle Assessment), ISO 9001:2015 Sistemi di Gestione Per La Qualità, OEKO-TEX Standard 100, TF (Traceability & Fashion), Tessile e Salute – Funded by the Italian Ministry of Health, and GOTS (Global Organic Textile Standard).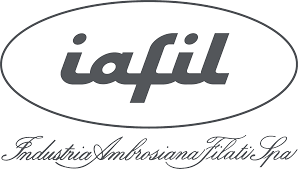 Iafil S.p.a.
Founded in Milan in 1890, Iafil is a respected producer of superior quality yarns using the world's finest cottons together with other precious fibers, including silk, alpaca, cashmere, and European linen.
The company is committed to the protection and safety of its workers as well as the environment and its consumers. Certifications include GOTS (Global Organic Textile Standard), ICEA (Ethical and Environmental Certification Institute), BCI (Better Cotton Initiative), and OEKO-TEX.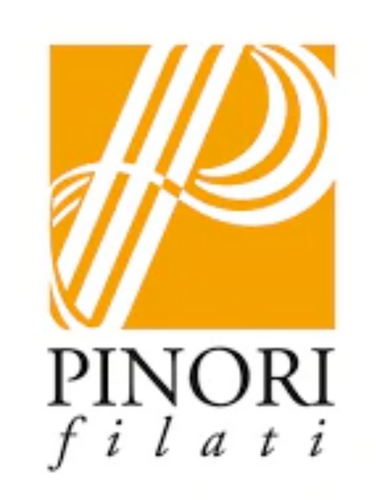 Pinori Filati S.p.a.
Located in the Prato region, Pinori Filati is a leader in the field of industrial knitting with a reputation built over 50 years. From its luxurious yarn collections to its research and development, the company's success blends tradition and innovation.
Pinori Filati is aligned with Sustainable Development Goals, adopting the 4sustainability® Commitment, which includes transparency in terms of taking responsibility environmentally and socially. Its environmental and sustainability practices are measured by the Higg Index. Other certifications include GWTTM Green Tops, RCS (Recycled Claim Standard), and Un-Dyed.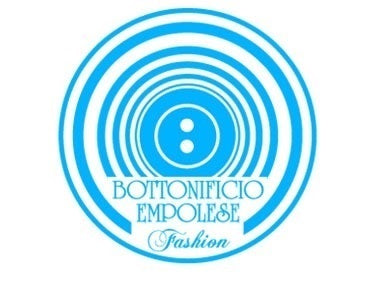 Bottonificio Empolese S.r.l.
A button factory founded in the 1970s, Bottonificio Empolese is a third-generation, family-run business based in Empoli. While continuing to produce high-quality buttons, the company has expanded its artisanal expertise to include accessories and zips.

Achille Valera Lissoni S.r.l
Located just outside Milan, Achille Valera Lissoni has been operating for over 80 years, weaving the highest quality fibers for ribbon production. Certifications includes OEKO-TEX and GOTS (Global Organic Textile Standard).
MYZIP S.r.l.
Located in the Verolanuova region, MYZIP is a renowned manufacturer of high-end zips for the fashion industry. Certifications includes OEKO-TEX, GOTS (Global Organic Textile Standard), GRS (Global Recycled Standard).
Tozzi S.r.l.
Located in the Prato region, Tozzi produces high-quality care labels in a variety of materials, including natural fiber ribbons. The company is OEKO-TEX certified.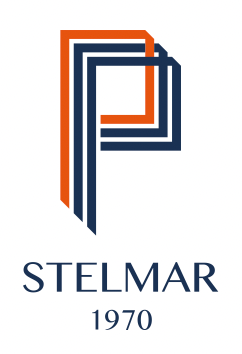 Stelmar S.r.l.
Founded in the 1970s in Abruzzo, this family-run company originally produced shirt packaging boxes but has expanded to include innovative, high-quality packaging and clothing accessories. Product certifications include GOTS, GRS, FSC and OEKO-TEX.