Eòlas is committed to using the best quality fabrics with the least negative impact on the planet. Recycling always takes precedence over the use of virgin materials, avoiding additional emissions and the depletion of natural resources. This commitment also extends to our recycled packaging and informs every decision we make.
Recycled Cashmere & Wool
Eòlas recycled cashmere and wool has a GRS (Global Recycled Standard) certification. Pre- and post-consumer cashmere and wool is sorted by color, shredded, combed, and spun into recycled yarn in Prato, Italy. This dramatically reduces water consumption and avoids the chemicals used in virgin cashmere and wool production.
Recycled Cotton
Our recycled cotton is made in Prato, Italy, from standard-certified regenerated cotton fibers from pre-consumer waste, such as cutting scraps, and post-consumer cotton fibers. This process diverts waste from landfills and avoids additional emissions, water depletion, and dye usage.
Recycled Polyester
Our recycled polyester (PET), used for our zips and in some of our recycled cotton blends, is made from certified post-consumer plastic bottles.
We avoid using virgin polyester, which relies on the extraction of fossil fuels, and instead transform post-consumer plastic into recycled polyester. This approach removes a non-biodegradable material from both the ocean and landfills, where it releases methane into the atmosphere, leaching toxic chemicals into soil and groundwater.
By blending recycled polyester with recycled natural materials, our yarn becomes more durable. Clothing that lasts is better for the environment.
Organic Cotton
Our yarns, ribbons, neck labels, and care labels are crafted from GOTS (Global Organic Textile Standard) certified organic cotton grown in Turkey.
Organic cotton agriculture avoids synthetic pesticides, chemical fertilizers, herbicides, defoliants, and chemically treated or genetically modified (GM) seeds, resulting in healthier soil, ecosystems, and people.
The production of organic cotton relies on a knowledge of crop rotation and intercropping, meaning the growth of more than one type of produce, which ensures healthier soil and means farmers are not wholly financially dependent on cotton production. This system also aims to preserve local resources through the use of rainwater (up to 80%).
RMS Certified Mohair
We use Responsible Mohair Standard (RMS) yarn, sourced in South Africa. This voluntary standard requires farmers and ranchers to meet animal welfare, land management, and social requirements.
 
This standard ensures: the Five Freedoms of animal welfare are protected; progressive methods of land management are practiced, protecting soil health, biodiversity, and native species; social welfare, working conditions, and the health and safety of workers are addressed; the identity of the mohair is maintained from farm to final product; a professional, a third-party certification body audits each stage in the supply chain.
 
Our mohair is stabilized with a blend of recycled polyamide sourced from China, and RWS-certified wool sourced from Australia and South Africa, making it more durable and increasing its longevity.
Corozo Buttons
We use Corozo buttons rather than buttons made from buffalo or bull horn. Grown in South America, the Corozo nut's milky fluid is dried in the sun and takes on a similar look to ivory once it hardens.
Mother-of-Pearl Buttons
Our mother-of-pearl buttons, cut from the iridescent nacre lining of shells, is a durable natural material that is both luxurious and biodegradable. Our Trocas shell buttons have a buttery yellow finish and come from New Caledonia. Our Tahiti shell buttons have a darker gray finish and come from Tahiti.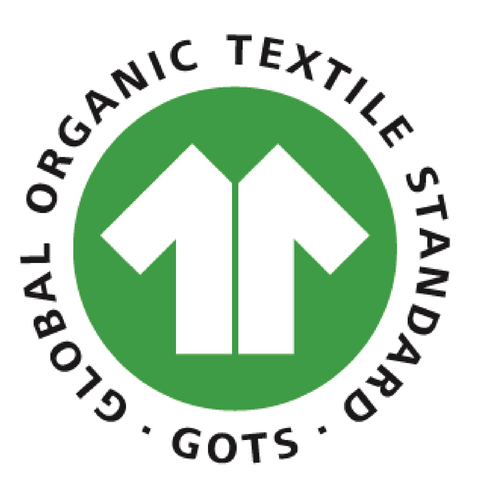 GOTS: The Global Organic Textile Standard is the worldwide leading textile processing standard for organic fibers, including ecological and social criteria, backed up by independent certification of the entire textile supply chain. It ensures organic status of textiles, from harvesting of the rawmaterials, through environmentally and socially responsible manufacturing up to labelling, inorder to provide a credible assurance to the end consumer.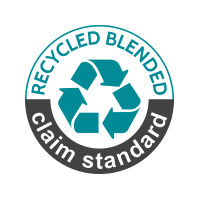 RCS: The Recycled Claim Standard is an international set of requirements for third-party certification of recycled input and chain of custody. The shared goal of the standards is to increase the use of recycled materials.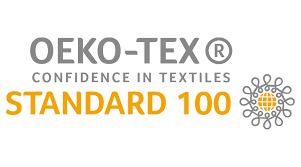 OEKO-TEX: A global standard, renewed yearly, that guarantees a product has been created without toxic chemicals harmful to health and the environment.
GRS: The Global Recycled Standard is an international set of requirements for third-party certification of recycled input and chain of custody. The shared goal of the standards is to increase the use of recycled materials. It includes social and environmental processing requirements and chemical restrictions.